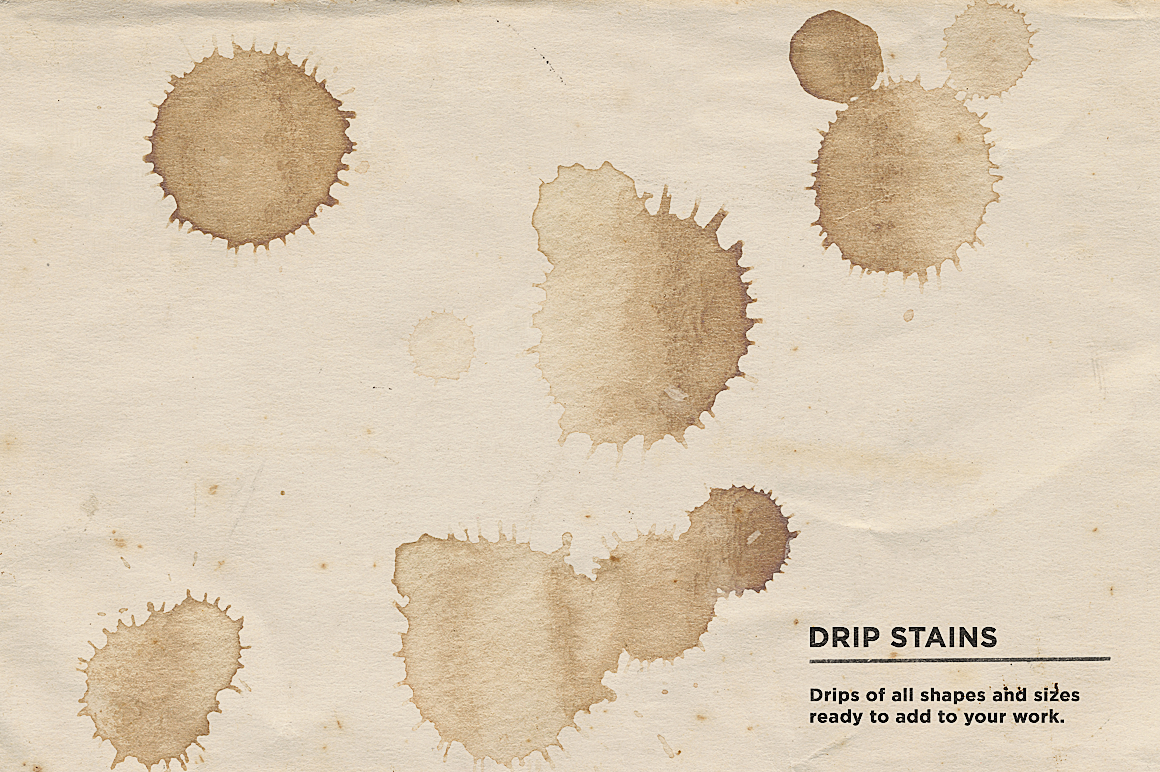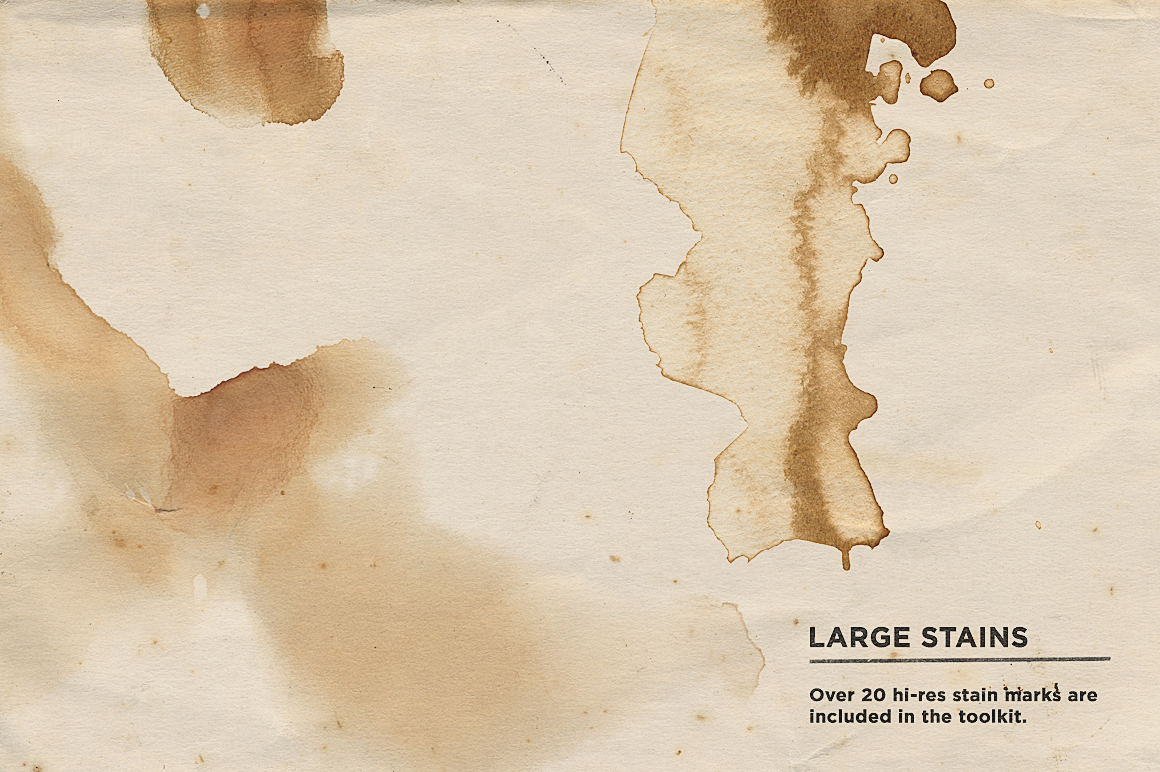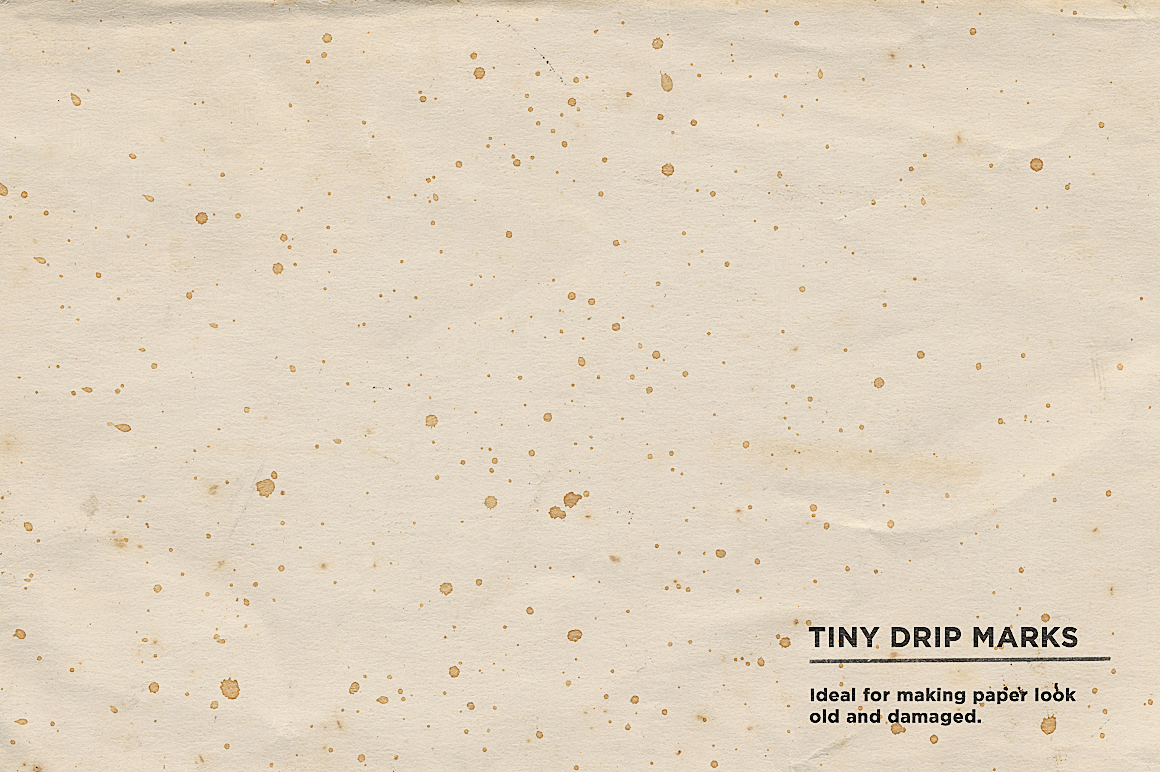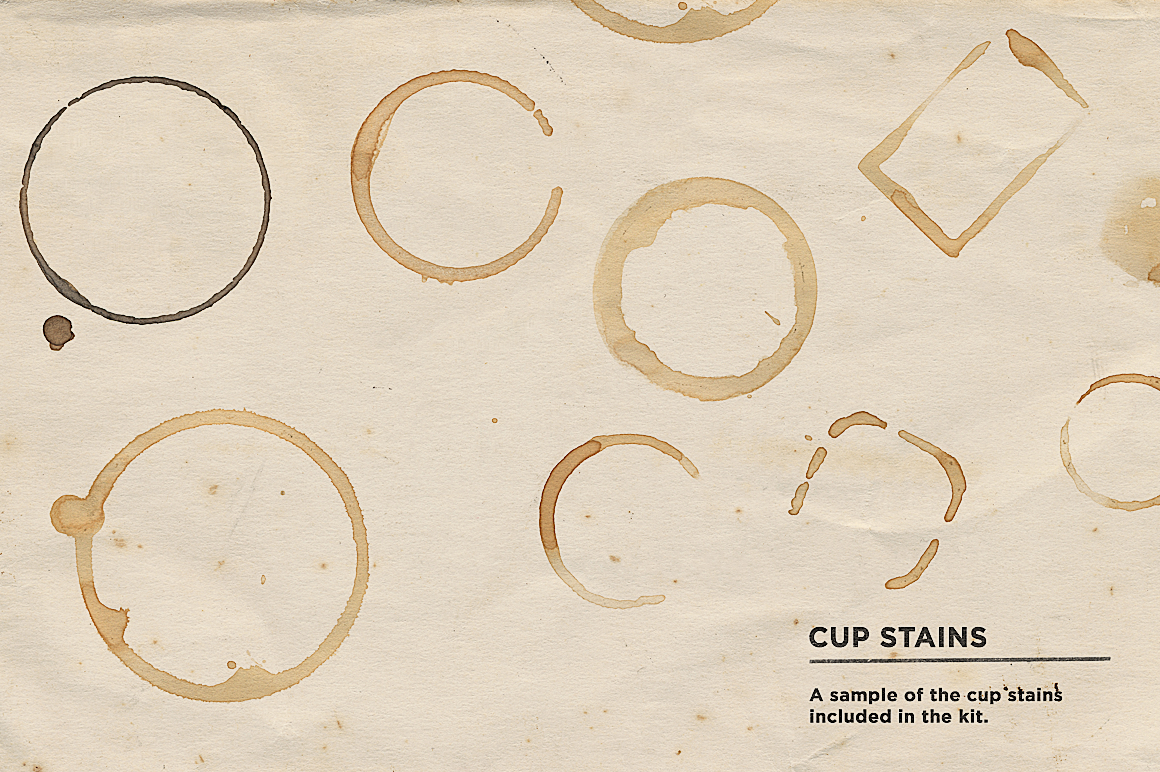 Over 60 original high resolution paper stains designed to give your work that old damaged look and feel. Every stain is cutout and photoshop ready — just copy and paste into your artwork.

The Stain-O-Matic toolkit Includes large marks, drips, splashes, tiny droplets, splatter, cup marks, brush marks and water damage stains.

Lots of mess with no fuss.

It's easy no cutting required, no masking and no layer masks. 

The toolkit is over 450mb of dirty mark goodness.