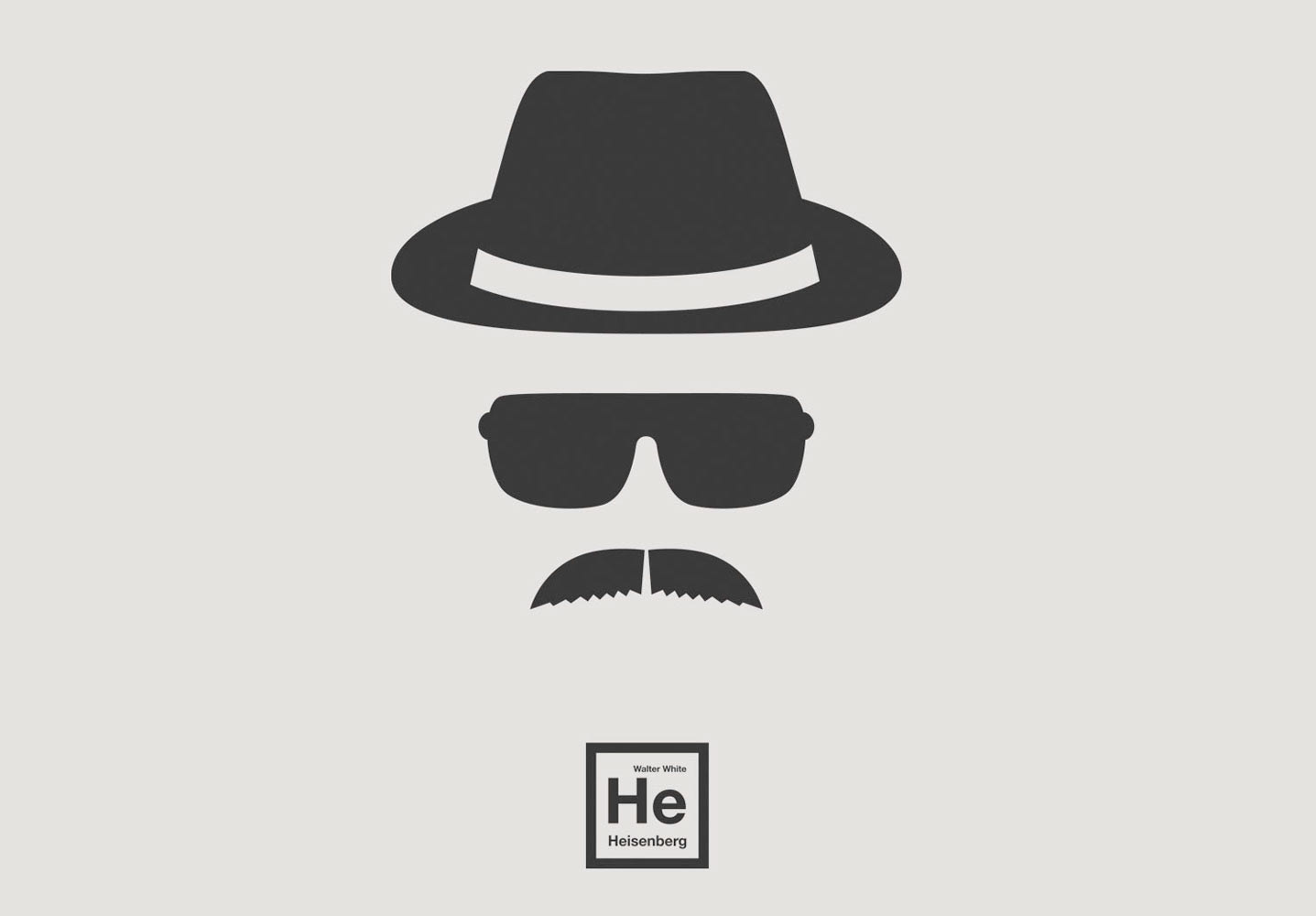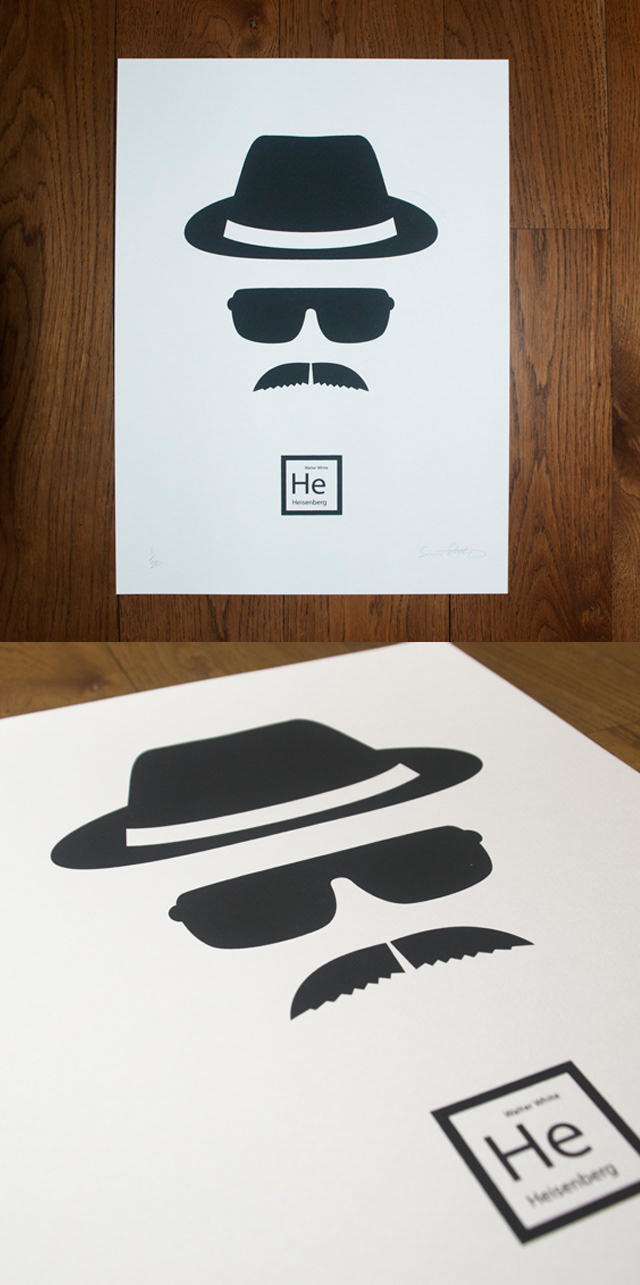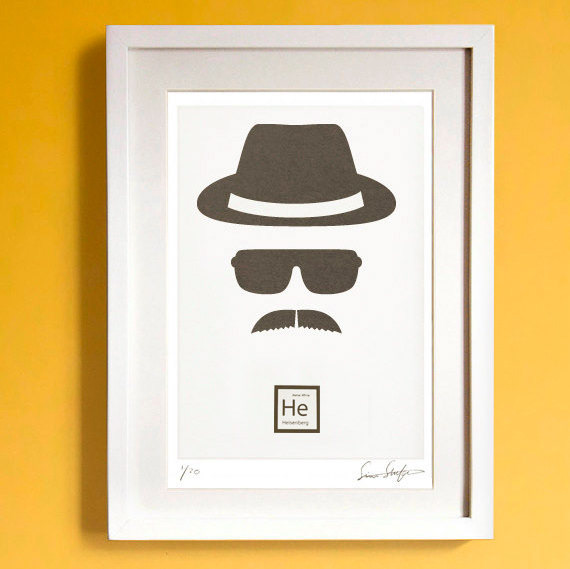 The print is a silhouette of a Heisenberg aka Walter White designed by Simon Stratford.
Anyone who is a fan of Breaking Bad will know what this print is about.
You can
buy this print
from my store or view
Heisenberg
on my website, its a 1 colour signed screenprint. Only 20 have been printed so its limited.