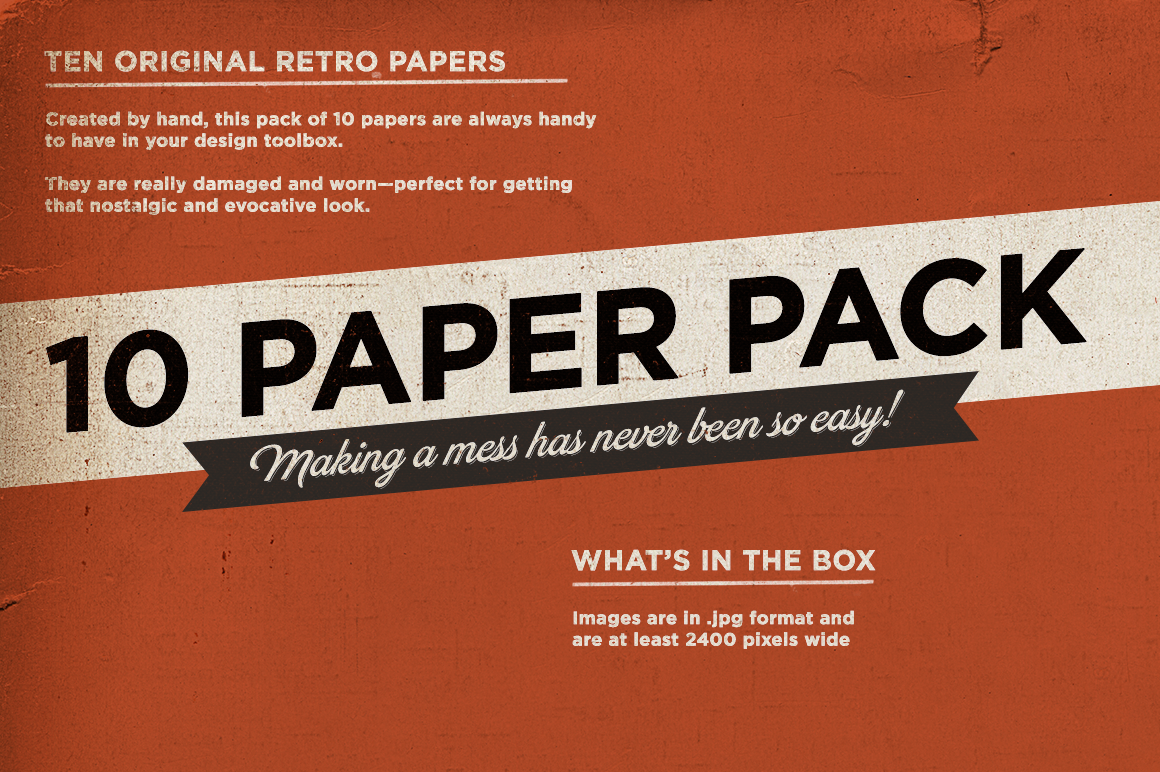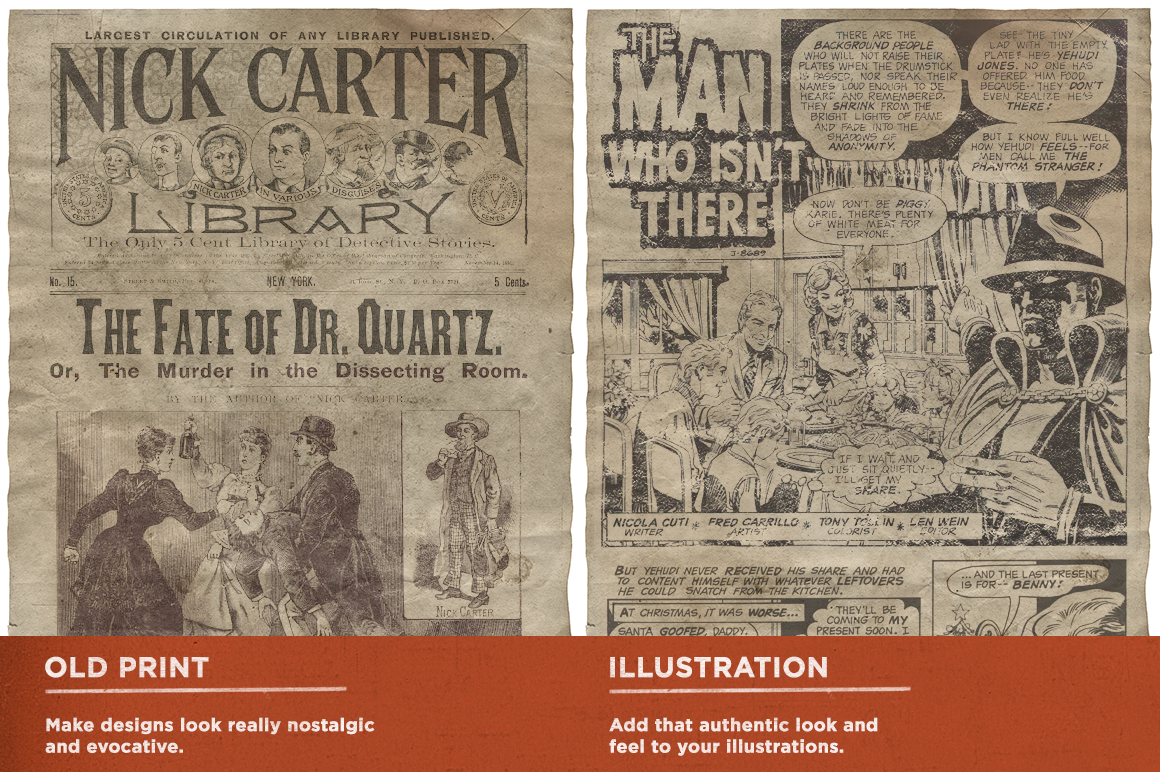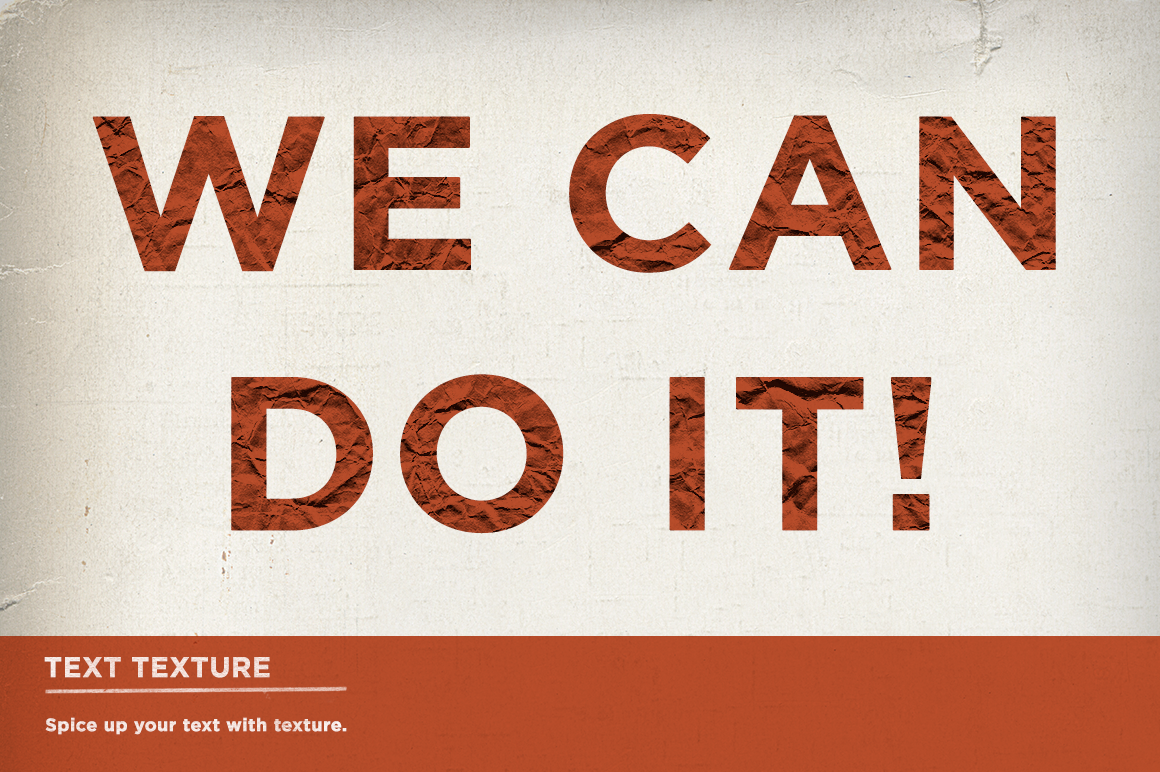 Ten original retro papers


Created by hand, this pack of 10 papers are always handy to have in your design toolbox.

They are really damaged and worn, perfect for getting that nostalgic and evocative look.



What's in the box?


You get 10 .jpg images that are at least 2400 pixels wide and around 3300 pixels wide (they vary).

Take a look at the next screenshot to get an overview of all ten paper textures.