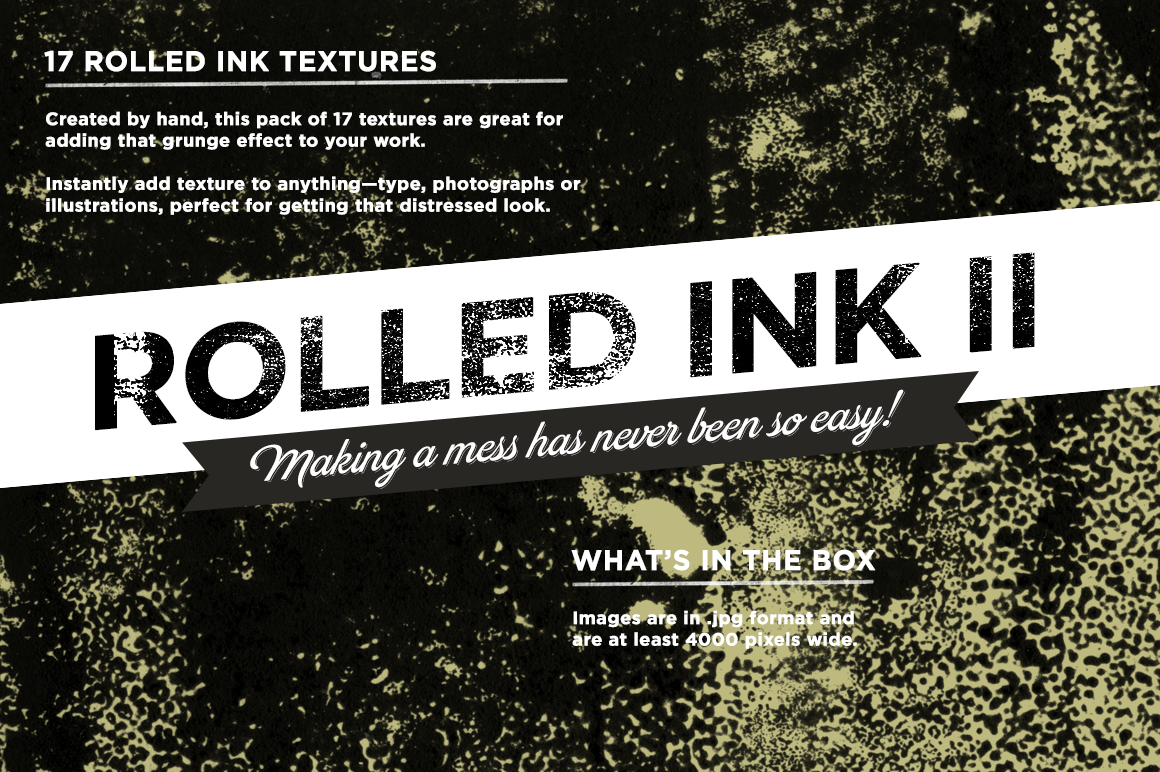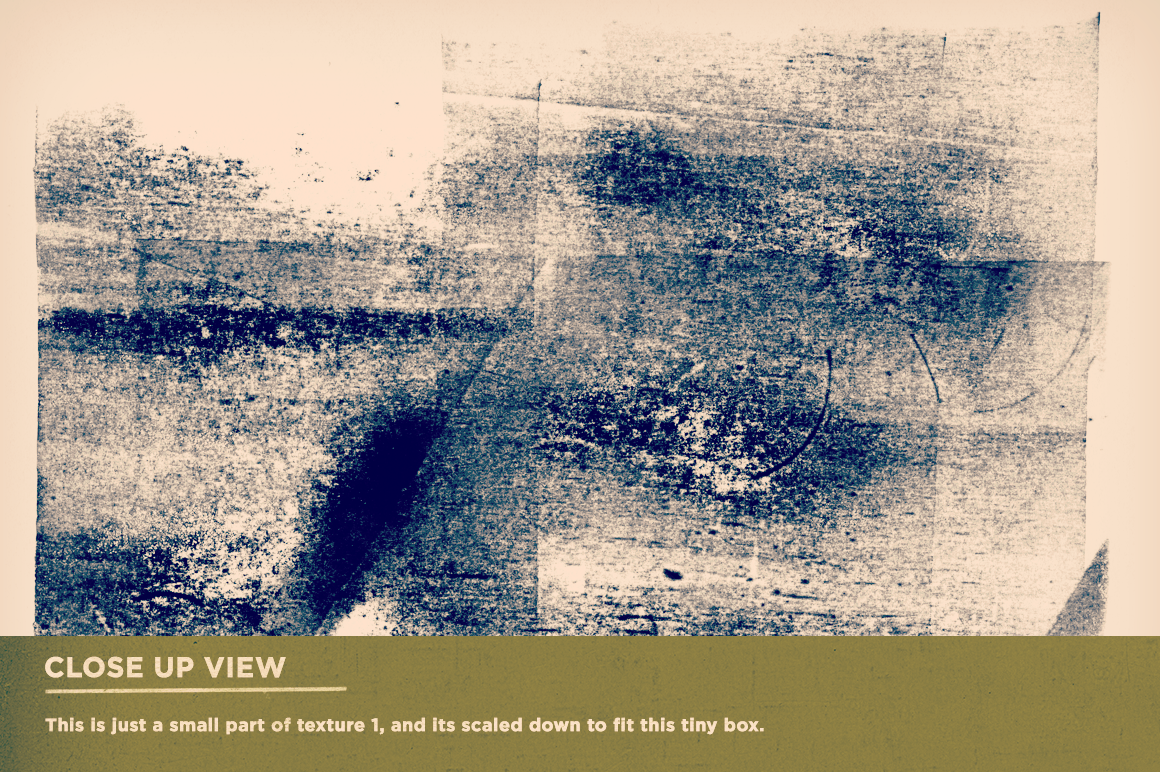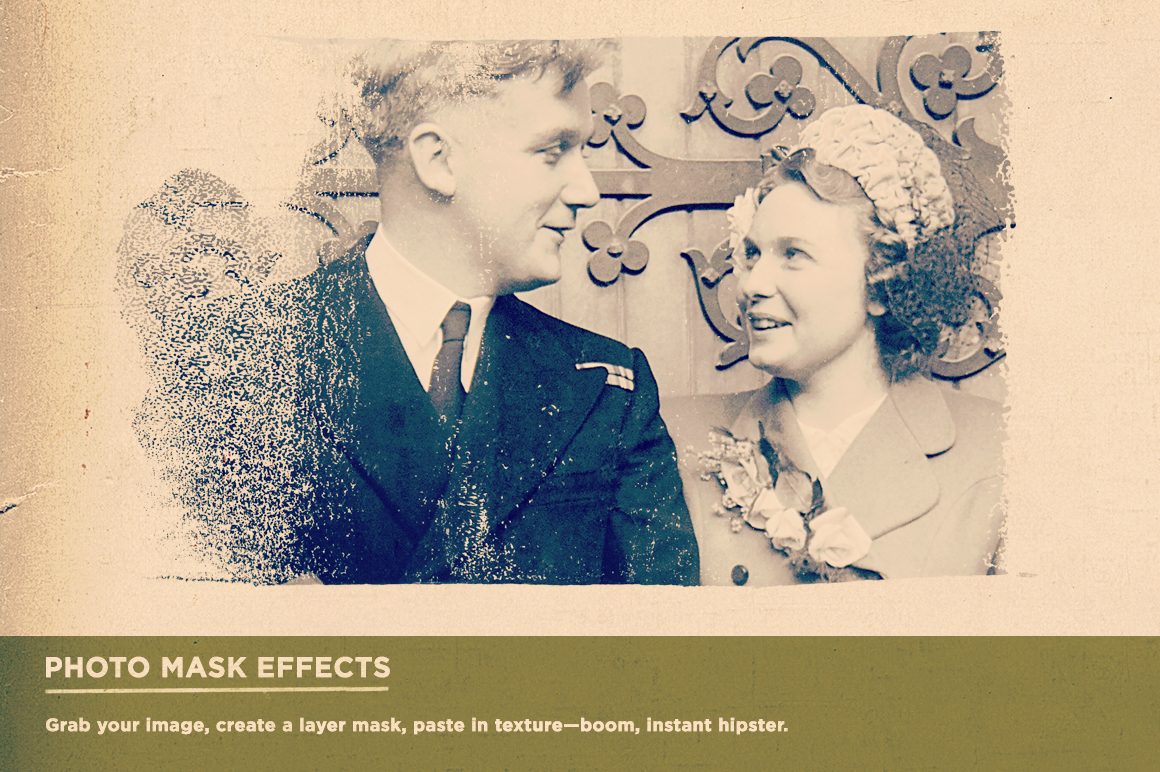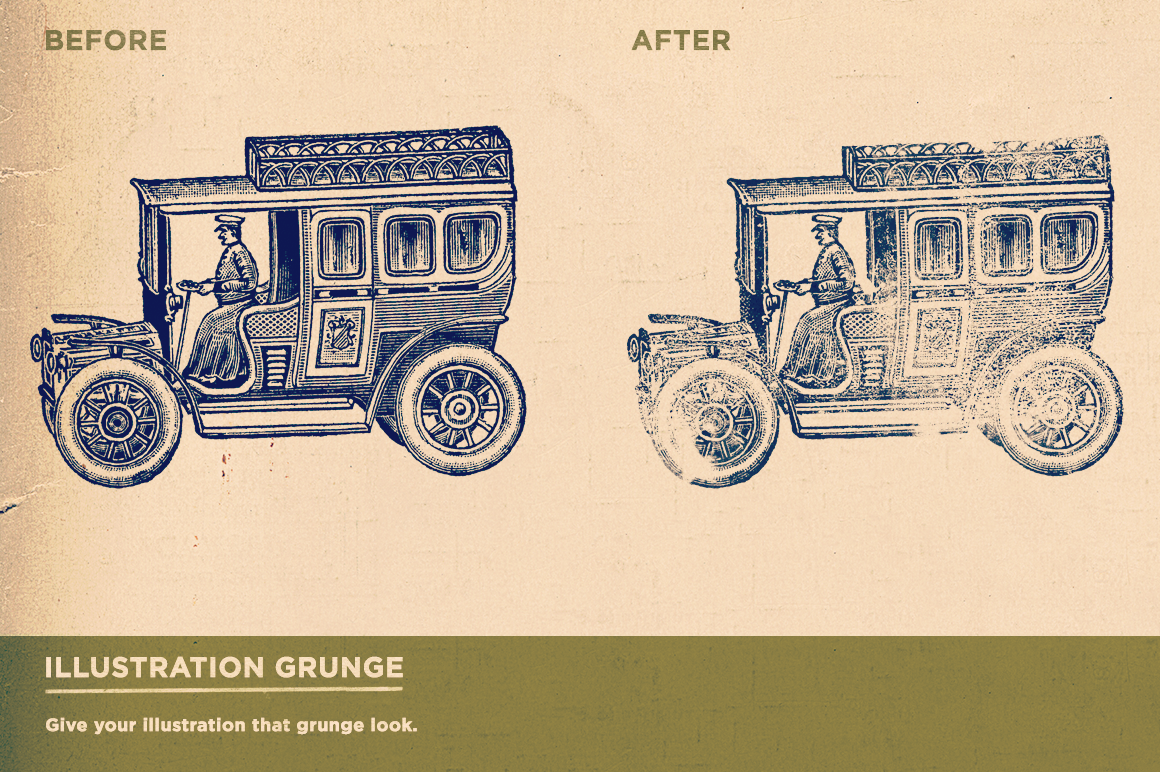 17 stunning rolled ink textures

Created by hand, this pack of 17 textures are great for adding that grunge effect to your work.

Instantly add texture to anything - type, photographs or illustrations, perfect for getting that distressed look.

What's in the box

17 greyscale .jpg files that vary in size but are all high res, too big to show properly here. The whole download is 450mb.

I created these

rolled ink textures

with water based wood block ink and a roller.